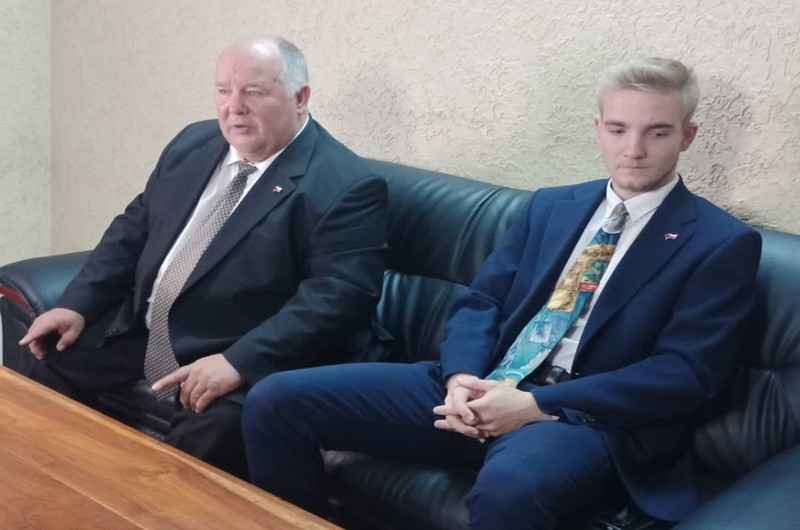 Czech Republic wants to invest in Togo
A mission of investors from the Czech Republic led by Ivo BEHAN has been staying in Togo since August 27 for a mission whose objective is to meet the Togolese authorities to see what measures to invest in Africa and particularly in Togo.
Arrived in Togo since August 27, after the stage of the Central African Republic, the delegation met, under the leadership of the Head of State, Faure Gnassingbé, the Minister of Trade, Industry and Local Consumption, Kodjo ADEDZE. The exchanges were rich and encouraged them to come and invest in the country.
At the end of their mission, which ends on Friday, September 3, the delegation met the press in order to enlighten the populations on the objectives of their mission in Togo.
According to the honorary president and at the same time the president of more than one hundred thousand Czech companies, Ivo Behan "The Republic of Togo is a stable country economically and politically that's why Czech companies are interested in collaborating with companies Togolese. So our mission in Togo is to see to what extent to marry and especially to transfer technology with Togolese companies and that of the Czech Republic. We hope that the projects will start very soon and we will prove ourselves in the field ".
They also specify that Togo occupies a very good position and that excites the Czech Republic to invest in the country. Thus several Czech companies are ready to invest in Togo.
In this collaboration, he envisages twinning with Togolese companies with that of the Czech Republic for a B to B exchange. These envisaged investing in energy, agriculture, agrifood, advanced technology, the Factory and offer know-how in the form of Czech technology transfer to Togolese companies.
It should be noted that this mission is possible thanks to the mayor of the municipality Agoènyivé 1, and president of SAIGE international, Kovi Adanbounou, who with his strong collaboration with the Czech Republic initiated this visit to Togo of these investors.